Bioactive peptides in fish nutrition – NBG DigestaPro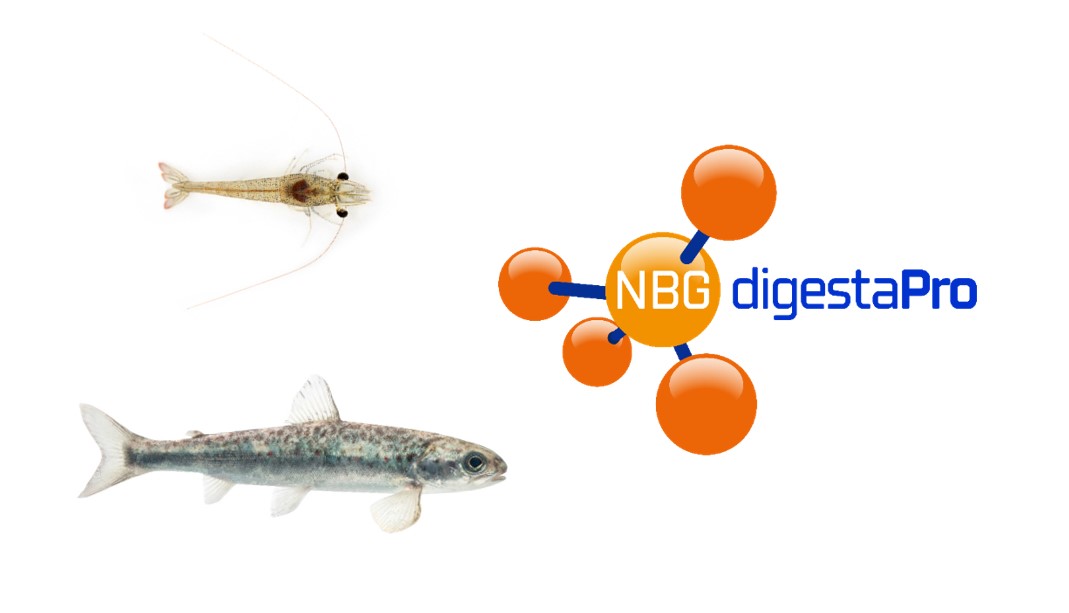 Dear colleagues,
Fish and crustaceans produced by aquaculture are newly domesticated animals, so it is not surprising that they are susceptible to stress and therefore it is common to observe diseases caused by immunosuppression.
It is therefore a priority to feed ingredients that not only have a good digestibility and nutritional profile, but also incorporate health-promoting compounds capable of stimulating defense mechanisms and achieving better growth.
To stimulate the defense mechanism, there are several strategies such as certain natural antioxidants, balanced free nucleotide concentrates, Beta-Glucans, or bioactive peptides that can be obtained through hydrolysis of fish by-products.
Focusing on fish hydrolysates, we can say that there are several types, but it has been repeatedly demonstrated that, if we want to obtain a good amino acid profile, high digestibility and above all a good functional effect on health, the hydrolysates that offer the greatest guarantees are the enzymatic hydrolysates obtained by directed hydrolysis, such as the hydrolysis carried out by NBG to produce NBG DigestaPro:
Thanks to this type of hydrolysis, it is possible to obtain from antioxidant peptides to antimicrobial peptides, so the final product is not only an excellent source of nutrients but also acts as an animal health enhancer.
Finally, I would like to remind that the inclusion of protein hydrolysates should always be as recommended by the manufacturer, as the right level is excellent but an excess of free amino acids and short chain peptides in the intestine can saturate the transport pathways for small amino acids and peptides.
In the attached article the different types of hydrolysis possible in fish hydrolysates can be evaluated, as well as their comparative quality and their functional effect in animals: