Role of Selenium in Pets Health and Nutrition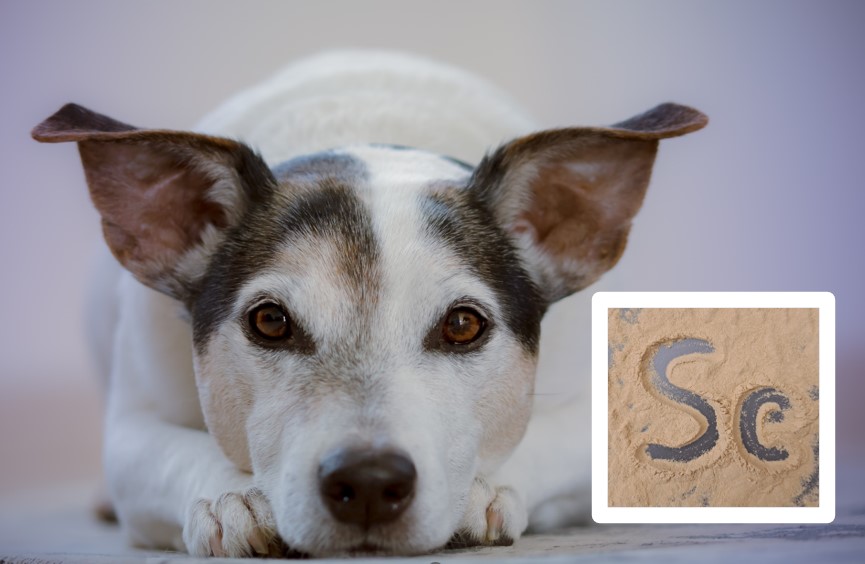 Dear Colleagues,
This week we have chosen a mineral and our pets as the protagonists of our article.
Specifically, we are going to review Selenium, a mineral whose deficiency is a key factor in many diseases, such as Kashin Beck disease, cardiomyopathy or simply in immunosuppression.
Selenium is a key cofactor of several molecules, but the best known are the selenoproteins and in particular we would choose Glutathione Peroxidase, probably the most important antioxidant molecule in the body that among its functions: neutralizes the oxidation process of fats, regenerates vitamin E and above all converts H2O2 produced by superoxide dismutase or by the innate immune system into water.
So indirectly selenium reduces oxidative stress and also immunosuppression due to an over-activity of the immune system, for example due to chronic infections.
However, the narrow difference between its required dose and the toxic dose makes us to be careful and although organic supplements such as selenomethionine are considered more bioavailable and also less toxic we have to be careful with both overdose and deficiency.
To finish we attach an article with a good summary on the use of Selenium in the diets of our pets.
Enjoy the article.