Turmeric supplementation improves growth, short chain fatty acid production and modulates the microbiota of weaned piglets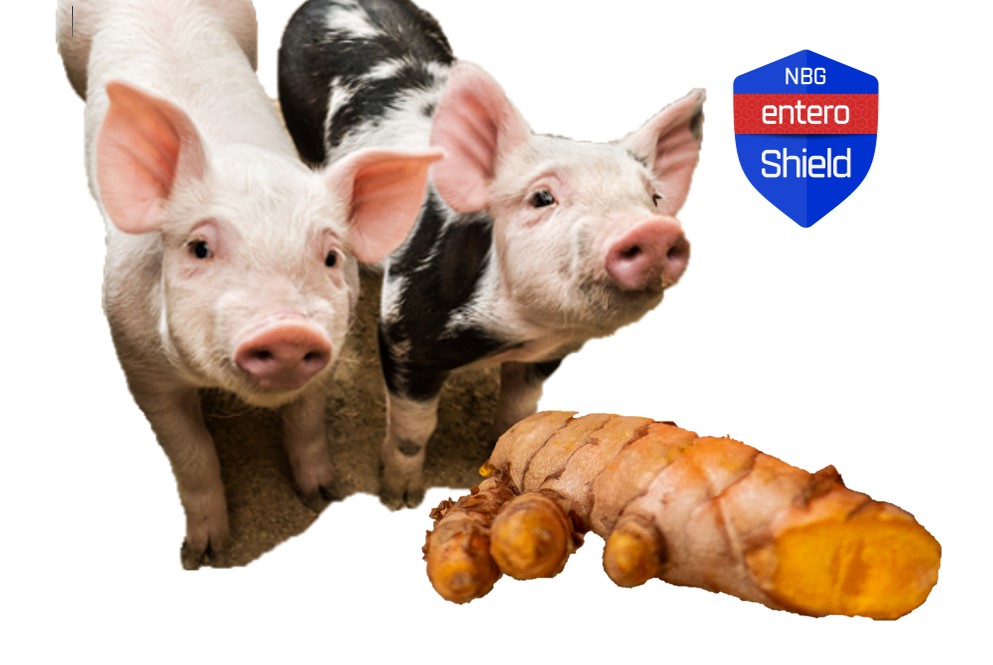 Dear colleagues,
This week we would like to show you an article conducted by several university centers in South Korea in which some clues are given about the mode of action of turmeric active ingredients in improving the intestinal health of piglets. Specifically, 1% turmeric powder was included in the animals' diet.
It should be noted that turmeric powder has between 1 and 6 % curcuminoids without any potentiation.
Even so, the results showed that the inclusion of turmeric in the diet statistically improved the total average daily gain and increased the production of short chain fatty acids, including butyric acid, which as we know is used as a source of energy by enterocytes.
In addition, the turmeric diet statistically improved the intestinal microbiome by decreasing the phylum Bacteroidetes and the genus Prevotella and showed a tendency to increase Lactobacillus.
Therefore, it is not surprising that the length of intestinal villi increased, and crypt depth decreased.
As we mentioned a few weeks ago, at NBG we have achieved similar results but with NBG EnteroShield, which is a turmeric extract enhanced with NBG Protect and NBG BioBoost technology.
In our case the potency of the product has been so high, that with only 0.05% in the piglets' diet we have managed to exceed the productive results by +6.42 % ADG Vs a diet with 3000 ppm Zinc Oxide.
Enjoy the article.