Goodbye Zinc Oxide… Welcome NBG EnteroShield !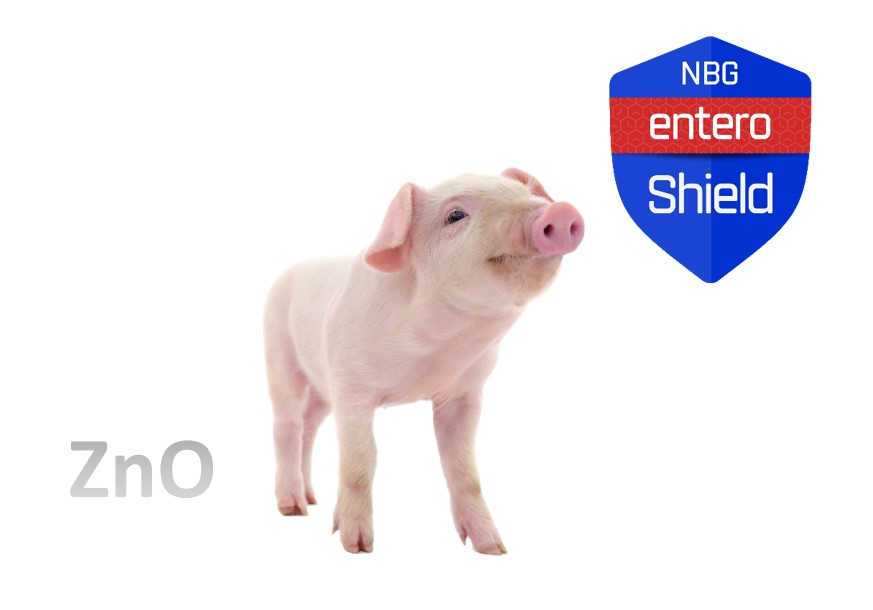 Dear Colleagues,
This week we would like to share with you that after a hard development work we have obtained the first data from a field trial on weaned piglets in which 2 university centers are collaborating.
In the trial we have not only confirmed that a low and above all very economical dose of NBG EnteroShield is able to replace 3000 ppm of Zinc Oxide totally eliminating diarrhea, but also improves the growth and feed conversion rate of the animals.
Soon we will have the final report available, if you need more information please contact us:
NBG EnteroShield is a product created in NBG laboratories in which we enhance among others a pure source of curcumin with a proprietary activation technology (NBG BioBoost) and with a proprietary protection technology (NBG Protect).
Thanks to our treatments and the combination with other biomolecule developments we achieve an antimicrobial, anti-inflammatory, and regenerative effect at intestinal level.
Given that one of the key ingredients enhanced in NBG EnteroShield is curcumin, we are pleased to show you an interesting article in which they confirm one of the several antimicrobial mechanisms of this molecule vs. four genera of bacteria, including Gram positive (Staphylococcus aureus and Enterococcus faecalis) and Gram negative (Escherichia coli and Pseudomonas aeruginosa).
Although this curcumin is not enhanced the study confirms that curcumin seems to affect the integrity of the bacterial membrane, confirmed for example by scanning electron microscopy and fluorescence microscopy.
Enjoy the article.