Effect of Sylimarin on growth performance, serum biochemical indices, antioxidant status, and gene expression of Nile tilapia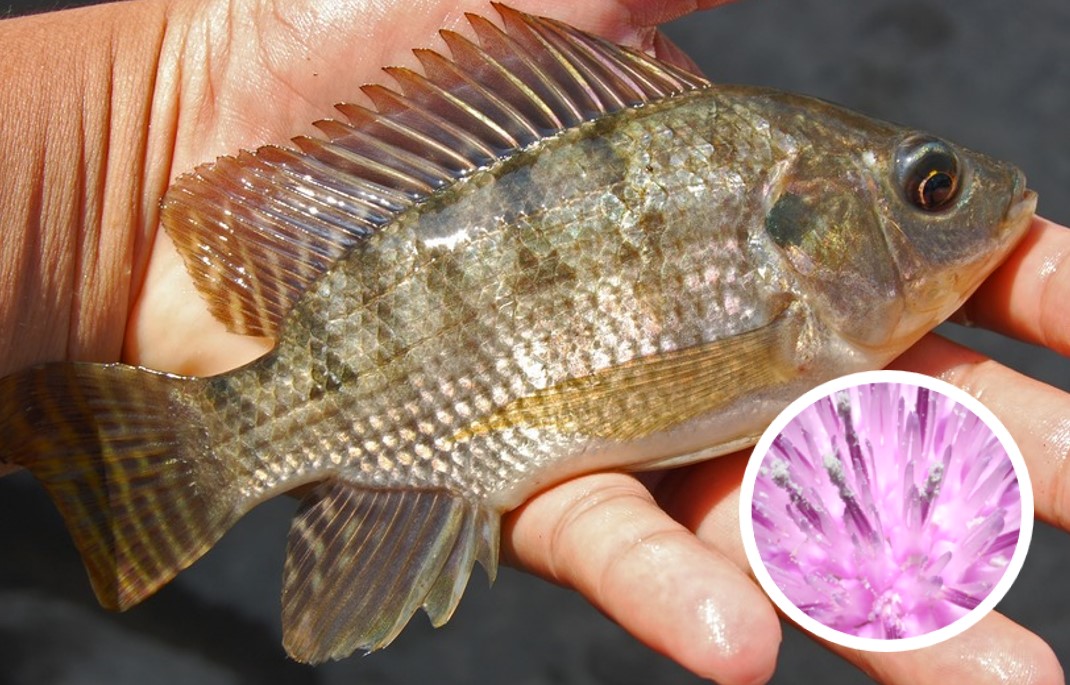 Dear colleagues
This week we have chosen an interesting article that shows the high potential of silymarin in fish nutrition, specifically the trial was performed in Nile Tilapia.
There are several trials in various species, which demonstrate the hepatoprotective potential of silymarin protecting and improving several key functions of the liver such as detoxification capacity, immune response, anabolism and if the liver produces most of the glutathione in the body it is normal that especially improve the oxidative status of the animal.
The results of this trial show that the highest weight gain (WG), specific growth rate (SGR) and protein efficiency ratio (PER) were obtained by fish fed diet supplemented with S. marianum.
In addition, the lowest level of Aspartate and Alanine Aminotransferase was recorded in fish fed S. marianum supplemented diet.
The results also show that the highest total antioxidant enzyme activity, superoxide dismutase (SOD) and catalase activity (CAT) was obtained by fish fed the S. marianum supplemented diet.
The highest accumulation of growth hormone transcripts was detected in the pituitary of fish fed S. marianum-supplemented diet.
Likewise, the highest expression of immunoglobulin M-2 (IGM2) was detected in the liver of fish fed S. marianum.
To conclude we just remind you that in this assay the single seed has been used, but if we use the extract and enhance the extract for example with a nanoemulsion as we are doing at NBG with the NBG HepatoShield it will be improved the dose needed and the efficacy of the silymarin.
In the following trials we will show you another use of silymarin against mycotoxins and explain why it is much more efficient to protect the liver against mycotoxins than to try to adsorb all toxins if the levels are very high.
Enjoy the article.